A Guide to Leeuwarden organises several public walking tours in the city of Leeuwarden. It is also possible to book one of our guides as a private guide for a city walk through Leeuwarden with your own company.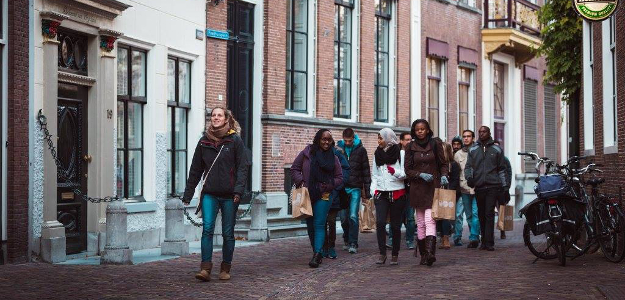 Book one of our guides for a private tour if you like to get a more personal approach. Our guides will show you Leeuwarden through the eyes of a local. Expect a passionate guide, funny historical stories, beautiful street-art and cute little shops and art galleries. It's the best introduction to the city!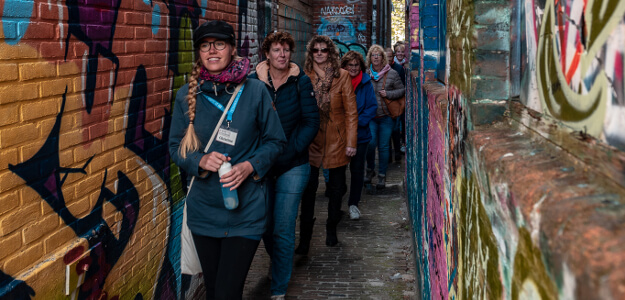 Start: Our guides can pick you up wherever you want to start in the city centre of Leeuwarden. We can also pick you up from your hotel. Our tour normally takes 1,5 hours, but longer or shorter tours are also possible.
Language: We can always offer these tours in English, German or Dutch. And because some of our guides speak Spanish, Frisian, Italian or French we can mostly also offer a private tour in one of these languages.
Have a look at the different tours we offer at our tours page. It is also possible to make a combination of several tours. Just let us know what your wishes are. A walking tour can be a good introduction to the city. But it's also a good start of your company trip, your birthday or your family weekend!
You can book a private tour for you alone but also for bigger groups. We have a maximum of 30 people per guide. But we are with several guides and therefor, we can also organise tours for bigger groups. Feel free to get in touch with us.
Sign-up for a private tour
On Tripadvisor you can read what other traveller's thought about our tours: