Join a public Free Walking Tour in Leeuwarden. It's the best introduction to the city! Every Saturday at 12PM we also offer a Leeuwarden Free Tour in English!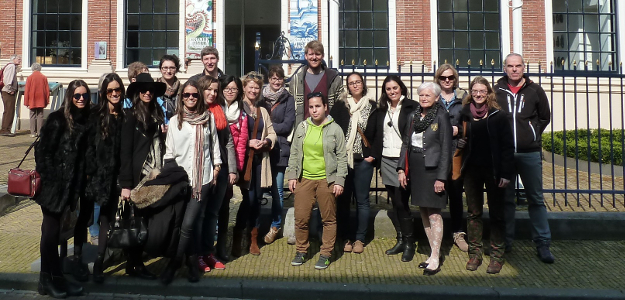 About the Tour
Join us on the Leeuwarden Free Tour if you want to see Leeuwarden through the eyes of a local. Expect a passionate guide, funny historical stories and beautiful street-art. Of course, they'll also be able to recommend you where to eat or drink something after the tour. It's the best introduction to the city!

We work with professional guides who know how to convey a good story. For this reason our tours been rated as Leeuwarden's best tours on TripAdvisor since 2013.
Including
The best rated guides of Leeuwarden on TripAdvisor and Google
Extraordinary stories about Leeuwarden
Beautiful Street Art
The best tips for your further stay in Leeuwarden
Free map of Leeuwarden
Practical information
When
Every Saturday at 12PM there is a Leeuwarden Free Tour in English. Saturday at 14:00 there is also a tour in German. Dutch tours are every Tuesday to Sunday at various times.
Start
Our tours start at the Oldehoofsterkerkhof, the square in front of the Oldehove (the leaning tower). Our guides will be waiting for you next to the entrance of the Obe pavilion (inside you will find the Leeuwarden Visitor Center). This is opposite the Oldehove (the leaning Tower) and the regional products shop Ut Streekie. Check the video above or read more about our starting point.
Cost
This is a Free Tour. At the end of the tour you can decide to pay us whatever you think the tour was worth. Because of this, our guides will do their utmost best to keep you satisfied and give you a good tour. You pay what you think the tour was worth!
Duration
The tour takes about 1,5 hours.
Language
English: Every Saturday at 12 PM
German: Every Saturday at 14:00
Dutch: Tuesday till Sunday
Sign Up
It's obligatory to sign-up for the English spoken tour on Saturday 12 pm. We only walk with small groups, so guarantee your spot and sign up below. If you plan to attend the tour with a group of 6 or more we advice you to book a private tour.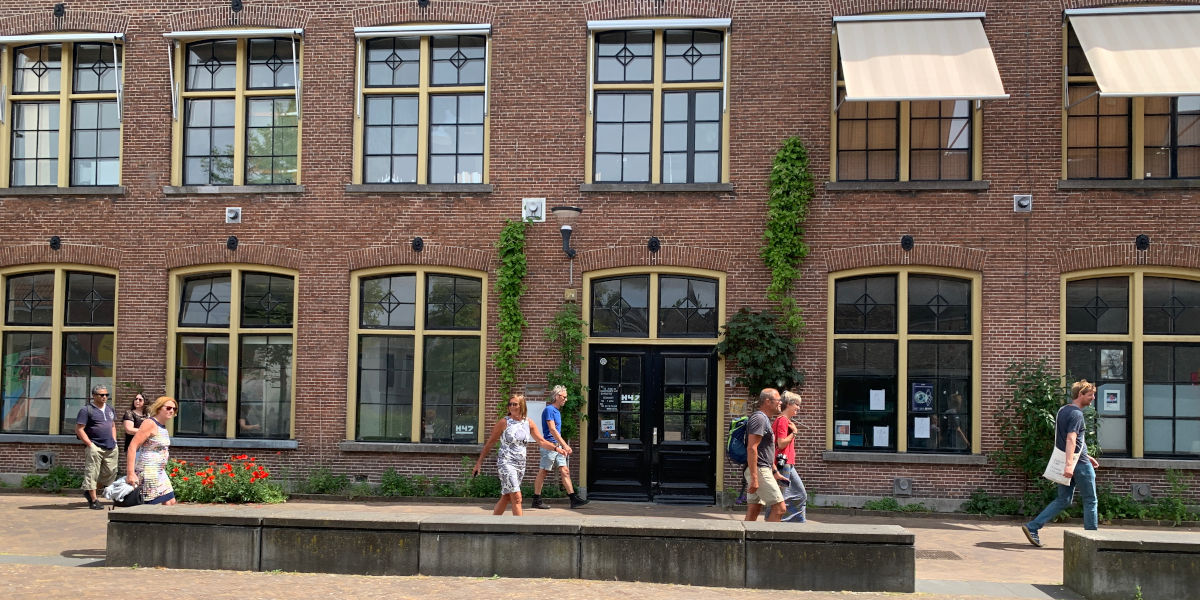 Another day/time? It is also possible to book the Leeuwarden tour exclusive for your own company. We can do the tour on any day.
If you've got any questions, read our frequently asked questions or just fill in the contact form and we will get back to you asap.