Our guides love to show you the best Street Art in town. You can book a private Street Art Tour in English or German on any day of the week. Or buy our Street Art Map to discover the best street Art by yourself. Our public Street Art Tour is every last sunday of the month, but only in Dutch.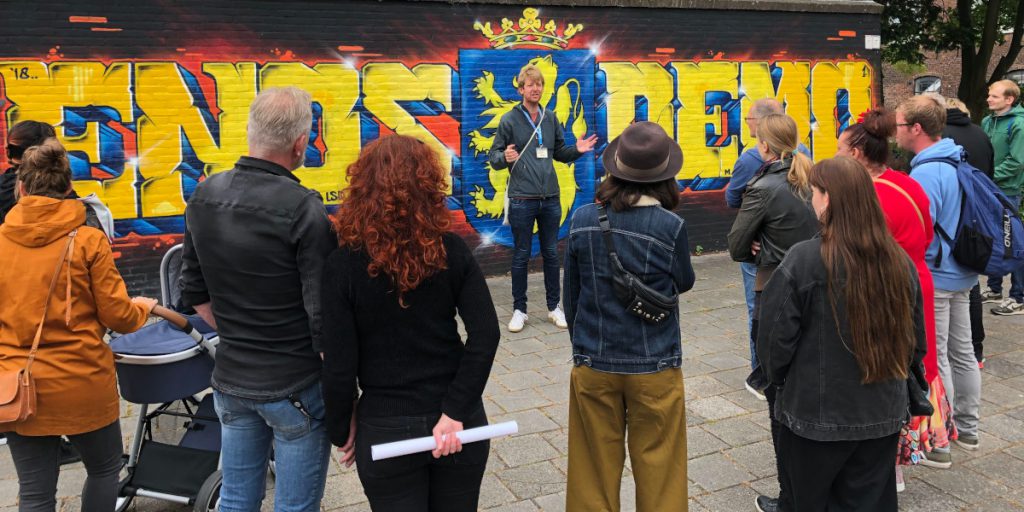 About the Tour
Join A Guide to Leeuwarden's Street Art Tour to experience Leeuwarden in a whole new way, looking beyond the main attractions to discover art on street corners, signposts and alleyways. Our Street Art tour incorporates various illegal and legal art forms in public locations. You will witness some of the street art Leeuwarden has to offer, from historic wall advertisements to stickers, graffiti and murals.
Including
The best rated guides of Leeuwarden on TripAdvisor
The best stories about Leeuwarden
The best tips for your further stay in Leeuwarden
Free map of Leeuwarden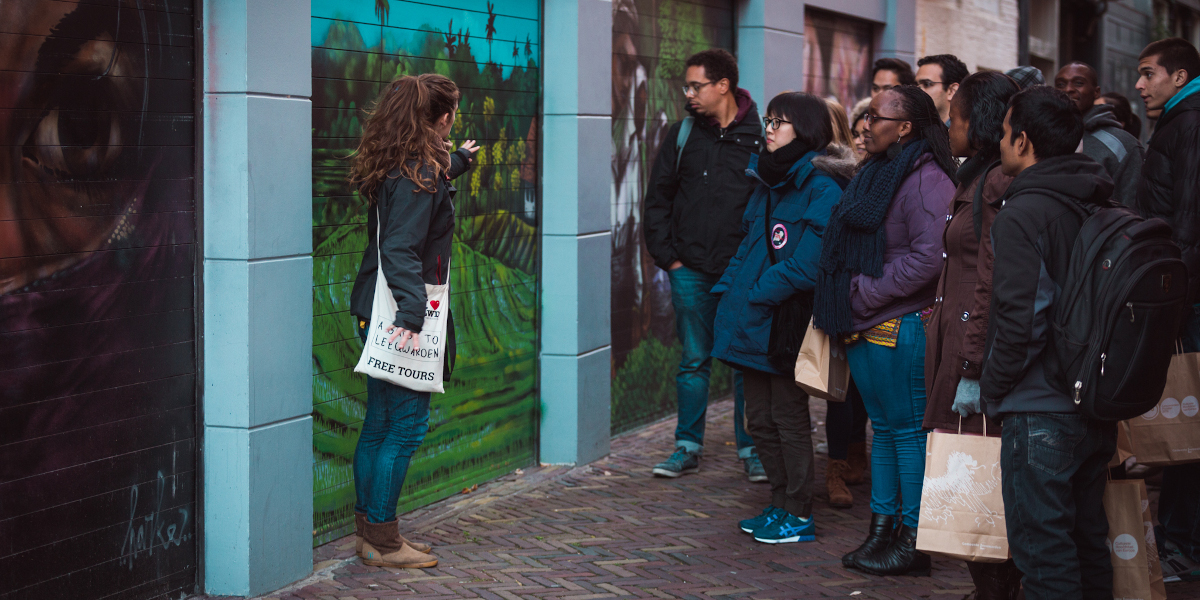 Practical information
Start
We mostly start our tours at the Oldehoofsterkerkhof square. But for private tours we can pick you up wherever you want to start in the city centre of Leeuwarden. We can also pick you up from your hotel.
When
It is possible to book a Street Art Private Tour at any day of the week. The public Street Art Tour (in Dutch) starts every last Sunday of the month at 14:00.
Language
Our public Street Art Tour is in Dutch. But it is also possible to book a private tour in English or German.
Costs
We charge fixed rates for private tours. We mostly do tours of 1,5 hour for 75 euro. But longer or shorter tours are also possible. These prices are including local taxes.
The public Leeuwarden Street Art Tour is a Free tour. You can decide for yourself to pay what you thought the tour was worth.
Maximum Group Size:
We like to keep our tours personal. This means that we have a max of 20 perople per guide. Please get in touch with us if you're group is bigger so we can see what's possible.
Do you have a question? Please first check our Frequently Asked questions. If you've got another question you can always send us a message and we will get back to you asap..