A Guide to Leeuwarden will organise the Mata Hari Tour every Saturday afternoon at 14:00 in Dutch (until March 31 2018)! At February 17th we will once do an extra Mata Hari Tour in English! It is also possible to book the Mata Hari tour for your own company in your preferred language (Dutch, English or German).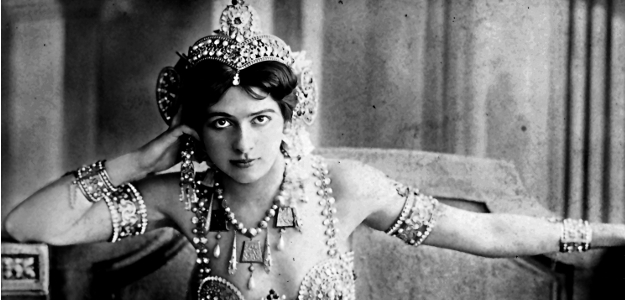 On this walking tour you will hear the story of Mata Hari, but you will also discover the most beautiful places of this city. Our professional guides will show you where she lived and went to school. But they will also show you places of her later life, like the prison and the theatre.
Start: This walking tour starts at 14:00 in front of the entrance of the Fries Museum at the Wilhelminasquare (aka Zaailand). The walking tour will take about 1,5 to 2 hours. This open tour is ONLY in DUTCH (except February 17th), but you can also book this tour for your own company in English or German.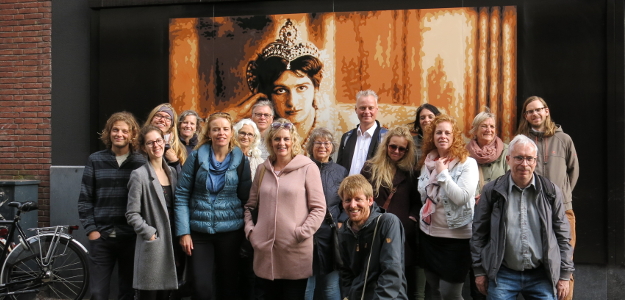 Price: The Mata Hari Tour is a Free tour. But if you liked the tour, you may give the guide a donation according to your own budget. You don't need to sign up, but we appreciate if you do so by filling in the contact form below. Please do sign up if you plan to attend a tour with a group of 5 or more.
It is also possible to book the Mata Hari tour exclusive for your own company. We can do the tour on any day and also offer this in English or German. Would you rather do another tour? Check the other tours we offer!
If you've got any questions, read our frequently asked questions or just fill in the contact form and we will get back to you asap.
Contactform Mata Hari Tour: 
On Tripadvisor you can read what other traveller's thought about our tours: