These are the local museums of Leeuwarden. Not all of these museums are that well prepared for foreign tourists, so always check beforehand if exhibitions are translated in English or German and ask for a discount if they aren't. And don't forget to check opening times beforehand, as museums are not open every day and prices mentined can change, always check the website of the museum!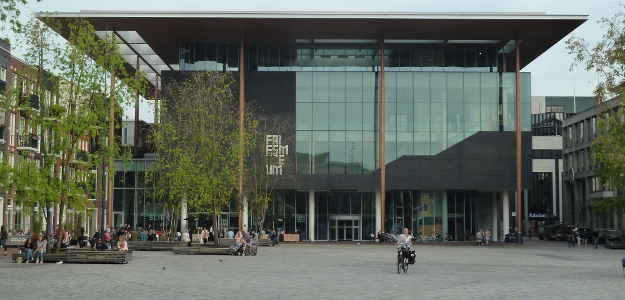 The Fries Museum is the biggest museum of Leeuwarden. It's about Fryslân (Friesland in Dutch/English) and everything that can be called Frisian (Fries in Dutch, it has nothing to do with french fries). The people in this area speak Frisian, a language that is closer to old English than to Dutch. Probably because of this language people tend to hold on to their traditions a bit more and that's what's making this region very interesting. If you want to learn more about this region, then head to this museum.
The second floor houses the Fries Verzetsmuseum ('Frisian Resistance Museum') about the second world war. The second floor also houses the big exhibition hall that currently houses the Alma Tadema exhibition. The third floor houses modern art and has regular changing exhibitions! Initially this musuem was only made for Dutch and Frisian visitors, but that's luckily slowly changing. Some exhibitions are in Dutch and English while others have English leaflets with translations. This is not perfect in our view, but you can at least read about everything that's on display. Admission charges € 15,-, Location: Wilhelminaplein 92, Open: Tuesday – Sunday 11:00 – 17:00   .
The Natuurmuseum Fryslân is all about the nature of Fryslân. Right after the entrance you go though an ice-hole to discover the underwaterworld. When you get out of the 'water' you will discover more stuffed animals and also the skeleton of a sperm whale. All the time you will be surrounded by a lot of children, as this museum is clearly aimed at them. The children can try and feel many things. Originally there also used to be a lot of children in this building, as this used to be the city's orphanage. You can still see an original classroom and the boardroom. The museum is only in Dutch. But because it's aimed at children you can also enjoy it without understanding Dutch. Admission charges: Adults € 13,- Location: Schoenmakersperk 2, Students 50% discount, Children up to 15 yrs € 10,- Open: Tue – Sun 11:00 – 17:00
The Princessehof is a museum about ceramics, but don't let that stop you. The museum is located in an elegant 18th-century building that's worth visiting by itself. Graphic artist M.C. Escher was born here and the last Nassau princess of Leeuwarden, Marie-Louise von Hessen Kassel, lived here in the last years of her life. In one room you can still see how the building was decorated when she was living here.
In this historical setting you can see a lot of ceramics which is nicely displayed throughout the museum. The ground floor has temporary exhibitions that change regularly (currently it's Sexy Ceramics), but information is normally only available in Dutch. The second floor houses the regular exhibition and has all the information displayed in both Dutch and English. The ceramics is from all over the world and includes many different styles and types. A personal favourite is a Japanese vase with a painting of the Leeuwarden born Titia Bergsma, who was the first western woman in Japan. All in all a very good museum that is also worth visiting if you are generally not really interested in ceramics. Admission charges: € 12,50- Location: Grote Kerkstraat 11, Open: Tue – Sun 11:00-17:00
The Museumhuis van Eysinga is one of the most spectacular houses of the 18th century. Ring the doorbell and find out how the family Eysinga lived here in the 18th century. This is one of the museumhouses of Hendrick de Keyser, who ownes a lot of monumental houses. Some of them are open to the public. And here, you are also allowed to look into the cupboards and don't be affraid to open the drawers. The vollunteers will help you to get to know the family and the house, and there is also an audiotour in English. Admission charges: € 8,- for adults, € 5,- for 11 till 26 yrs old, below 11 free. Location: Koningstraat 25, Open: Wednesday – Saturday 10:00-16:00, Sunday 12:00-16:00

Boomsma Museum is an old distillery where they once produced the local bitter Beerenburg, or Beerenburger as they call it. This is a typically Frisian herbal alcoholic drink that was popular among sailors and farmers. In Fryslân we call this "ús Nasjonale Slokje" (our national drink). There is a Frisian song that says, "De bearenburch is myn sjirurg" (Beerenburg is my doctor). Nowadays, Beerenburg is still popular in Fryslân. But Boomsma is trying to increase its markets and also produces other drinks. In their museum you will find information and a (little dated) interactive film on how Beerenburg was distilled in old times in this family business. This film is in Dutch but they also have a dubbed English version. Not all members of the staff can speak English though. But entrance is free. And it's worth the visit if you want to taste some Beerenburger or try other Boomsma produced drinks, because you can buy them in their tasting room (this is not for free though). Admission charges: Free of charge, Open: Location: Bagijnestraat 42a, Tuesday – Saturday 10:00-17:00
Museum De Grutterswinkel is an old groceries store that originally opened it's doors in 1901. This was a time when supermarkets were still small and cosy, cash machines ringed and goods went over the counter in paper bags. The store closed in 1973, but because almost everything was still in its original state, a group of volunteers reopened the shop in 1992 as a museum shop. Nowadays, you can visit the authentic store, imagine yourself living in a different time and buy some old fashioned sweets.
De Grutterswinkel is also one of the nicest places to grab a coffee in Leeuwarden. Not because of their wide range of coffee choices, but because of the setting. After you've finished your coffee and Oranjekoeke, you can see how a small family used to live in the rest of the building. Upstairs, you can view an exposition room about more old stuff like razor blades or knitting patterns, that changes regularly. Admission charges: Free of charge, Location: Nieuwesteeg 5, € 2 to visit the exposition room upstairs, Open: Tue – Sat 10:00 – 17:00 (June to August also on Monday)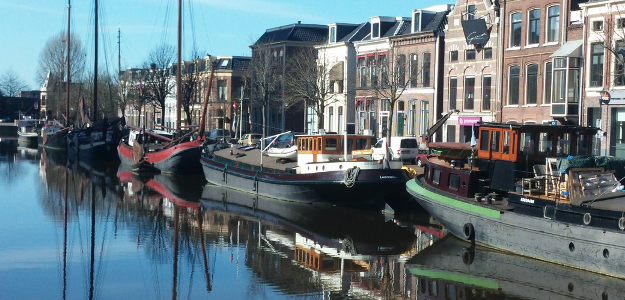 The museum harbour Leeuwarden can be found along the north side of the Willemskade. It is home to many historical ships that are at least 50 years old and well maintained. Most of them are inhabited and on some of them you can even sleep! The flagship of the museum harbour is the Stanfries X. A ship that was built in 1911 and transported cargo and people from 1912 to 1955 from the exact same place. Location: Willemskade, Open: 24hr a day.  
't Andere Museum is an old warehouse that is still stuffed with goods from old times. It's owned by a passionate couple who love to show their collection. When you enter the warehouse you will first encounter many old timers. One of them even belonged to the original 007, and it's not an Aston Martin. When you go further into the building you will encounter a room with Lace attributes from all around Europe. Upstairs is a small cafe where you're surrounded by radio's from before 1940. There is also a model railway. Admission charges: € 5, Location: Oostersingel 8, Open: Wed-Sun 13:00-17:00 and from January 1 – march 31 only open on Sunday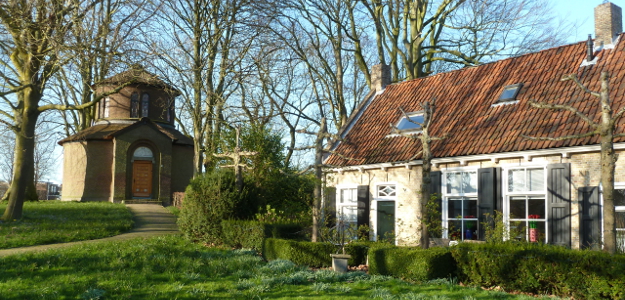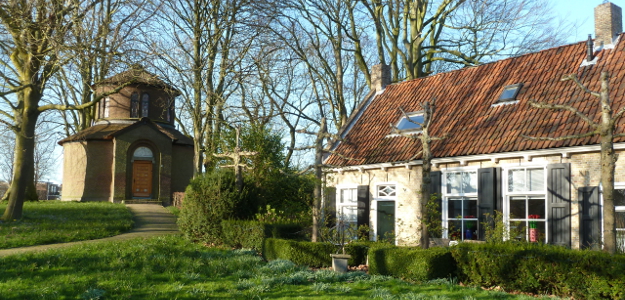 Pier Pander Museum a is a museum in the Prinsentuin about the sculptor Pier Pander. In the same park you can also find the Pier Pander Temple. Inside this building you can find five sculptures that symbolize the state of mind of the creating artist: courage, feeling, strength, thought and inspiration. Unfortunately it's mostly closed, but when you've got the chance you should bring a visit to Pier Pander's Magnus Opus. Ideas for this temple already arose in 1892 when Pander was living in Rome. It was finally opened in 1924, when Pander himself was already dead for five years. The museum was not opened until 1954.
The story of Pander's life is a remarkable one. Born as the son of a poor fisherman in Drachten, he would become one of the best sculptors of his generation. Without realising every Dutchmen probably knows the work of Pander. Because he designed the image of Wilhelmina that could be seen on the Dutch guilder. Nowadays you can still find a similar one on the Wilhelmina Peppermint. Admission charges: € 2, Location: Groeneweg 1, Open: Sat-Sun 13:00-17:00 (only in June – September)
And last but not least the Agriculture museum. It is located outside the city centre of Leeuwarden on the outskirts of Leeuwarden, but deffinitely worth a visit! The museum is housed a a beautifull renovated farm from Architect W.C. de Groot. Admission charges: € 7,- chrildern up to 12 €4,-, Location: Felling 6, Open Tue till Fri 11.00 – 17.00, Sat and Sun. 13:00— 17:00 from Nov. – March only on Sat and Sun
Go back to All things to see & do in Leeuwarden or continue with the best activities. Check our various walking tours to discover the city with one of our guides!