About: On this DIY walking route you will go through the historic city center of Leeuwarden. You walk along the biggest sights, hidden alleys and most beautiful street art. Almost every sight has a sign with information in Dutch and English. The walking route is about 6 km long. In addition, you can take a number of trips along the route if you want to see even more.
Available: This map is for sale at the Visitor Center Leeuwarden and Ut Streekie. The card costs only 1,5 euros.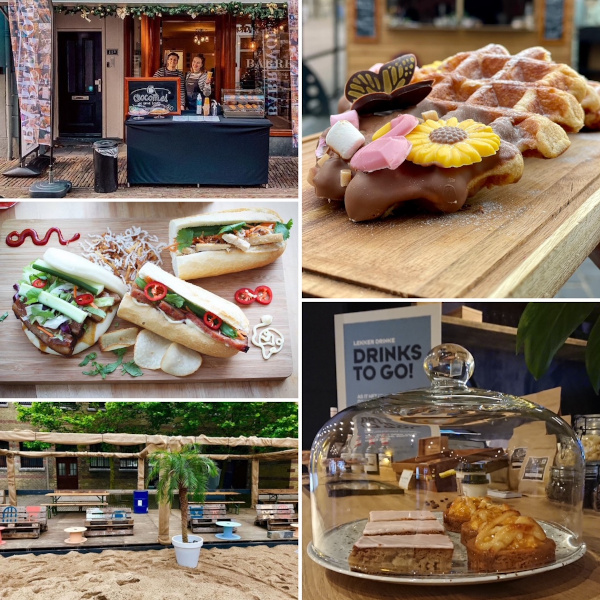 Get yourself something to eat or drink along the way. Drink a cup of coffee at Barrevoets. Or a get a Vietnamese sandwich with a bubble fruit tea at Bahns & Coffee (Mon-Sat). At Post Plaza you can go every day for drinks to-go with something delicious. Or get a fresh waffle with Choco dip at Brasserie de Spiegelaar. You can of course also go to the Bajes Beach in the Blokhuispoort. That is not only very tasty, you also support the local catering industry!