As a tourist you cannot leave Leeuwarden empty-handed. In the small streets such as Kleine Kerkstraat, Nieuwe Oosterstraat, St Jacobsstraat, Naauw, Vijzelstraat & Tuinen you will find interesting and unique shops. We give you 8 tips to get a nice gift or souvenir.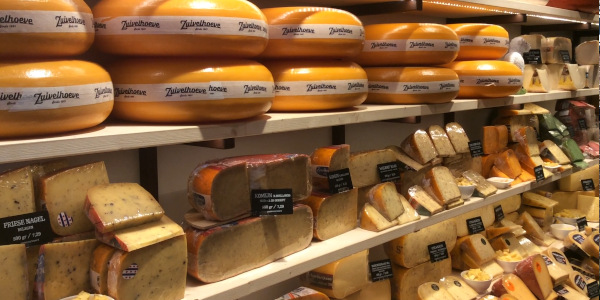 De Zuivelhoeve has two shops opposite each other in the Kleine Kerkstraat. On one side of the street they sell tasty nuts and the best cheese and on the other side you imagine yourself in Spain and buy the best sausages and Jamon. Try walking down this street without buying anything here.Location: Kleine kerkstraat 23 en 24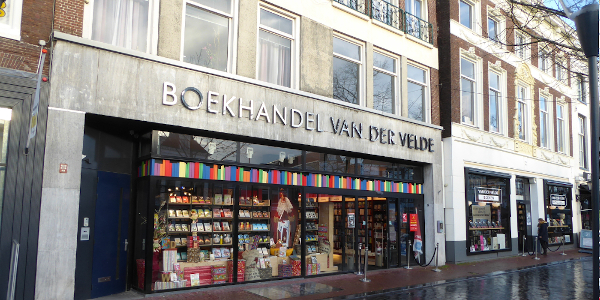 Boekhandel van der Velde is the largest and most beautiful bookshop in the city. They sell new books as well as many used books. You will also find many books about Leeuwarden and the surrounding area here. Also they have a beautiful hidden garden behind the shop. Location: Nieuwestad 57-59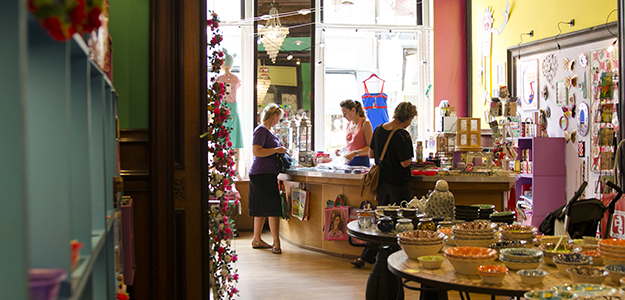 Ny-Na is probably the most colourful shop in Leeuwarden. The shop is located in a beautiful monumental building. This shop is full of colourful things that will make everyone a little bit happier. Whether that is a wooden Buddha from Asia, Mexican pottery, kitchenware from India or cuddle toys from Fryslân. They also sell colourful retro clothes for women from Who's that Girl and Blutgeschwister. Location: Sint Jacobsstraat 11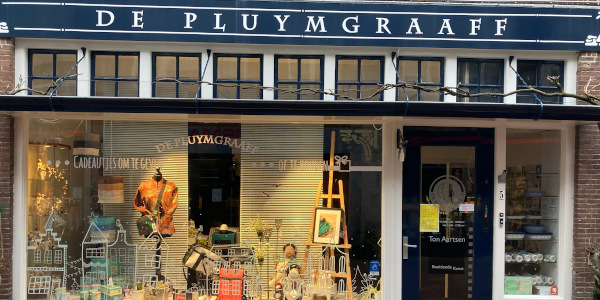 At De Pluymgraaff you will find even more of those gifts to give away or keep for yourself. Owner Ank has one of the most colorful shops in the city full of nice trinkets. Location: Nieuwe Oosterstraat 5, Open: Tue-Fri 11:00-18:00 en sat. 11:00-17:00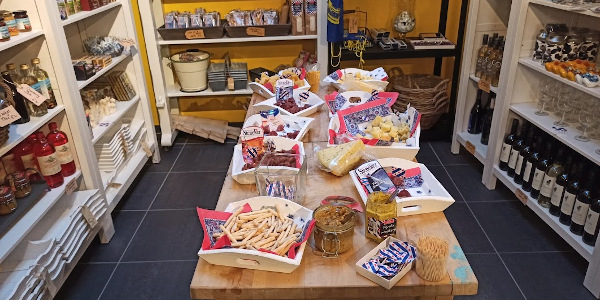 Ut Streekie is the place to go for a Frisian souvenir or tasty regional product. Get your Frisian beers, liqueurs, mustard or jam here. But Oldehove's, Frisian clogs and everything else where they can print a Frisian frag upon are for sale here. Location: Oldehoofsterkerkhof 52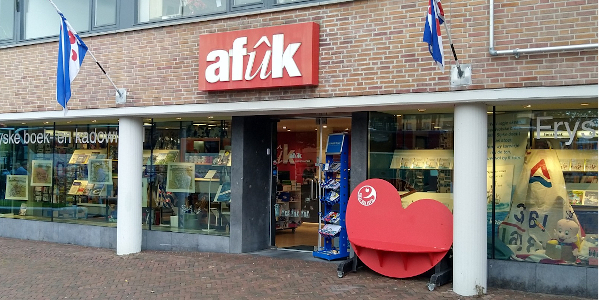 Afûk is the only place in Leeuwarden where you will definitely hear the Frisian language. That alone makes it worth a visit. In addition, they also sell very nice books in and about Frisian. And for a Frisian-language souvenir you've come to the right place. Location: Boterhoek 3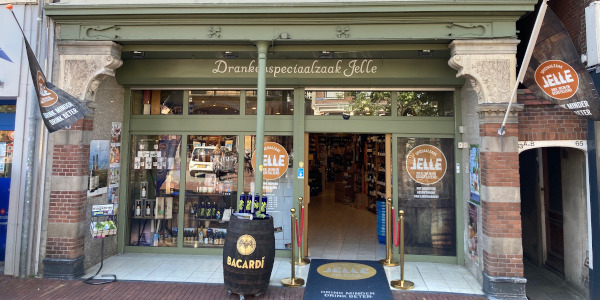 Drankenspeciaalzaak Jelle is the place to buy your (local) beer to take home. This is how you get the Grutte Pier bottled here. But the beer from De Kroon op Leeuwarden is also available here, such as the Cambier. In addition, there are more than 400 different beers available, including plenty of local beers. Location: Voorstreek 63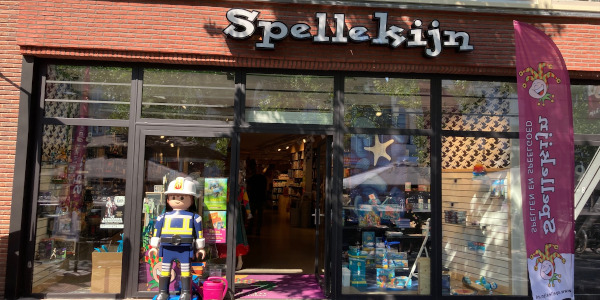 Spellekijn is the place to get a nice game. The store is filled to the brim with games. So always ask for advice from the friendly game fanatics who work there. Locatie: Nieuwestad 79
Explore more tips about Leeuwarden or check the various walking tours we offer to discover the city with one of our guides!
Off the beaten path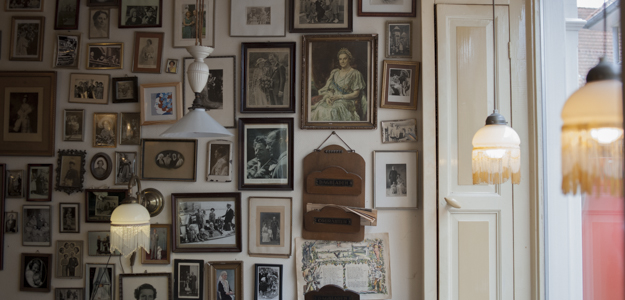 Don't forget to have a look inside De Stadskapper! You will enter a door to a different time. The clock in this shop literally stands still. Inside it could be 1890. The walls in this shop are covered with old photo's of the royal family. The sink is really old fashioned and even the phone has an old school ring-tone. But the highlight of the shop is the beautiful old wooden hairdresser's table. Location: Kleine Kerkstraat 22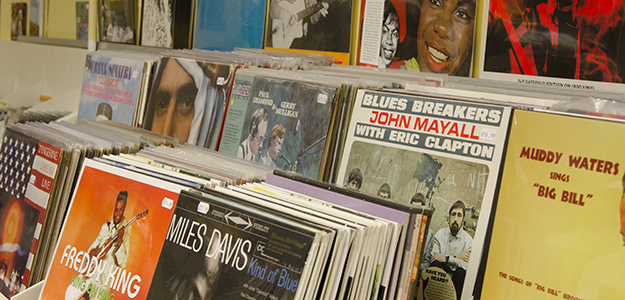 If you are looking for beautiful records, you have to go to the Voorstreek. If you like Alternative music you should definitely check King Kong Records. They sell New Metal and forget singer-songwriters to Experimental noise or Punk. But they also have Afrobeat, Jazz and Experimental House. They also sell 2nd hand records! Location: Voorstreek 11. Across the street is Discus Music & Film. And around the corner in Slotmakerstraat is Deeptrax records for all techno, House, IDM rarities. On the Vliet you can also contact … and Big Bad Wolf Records.
Of course, all that shopping and walking makes you want something tasty. So stop by La Venezia for an ice cream.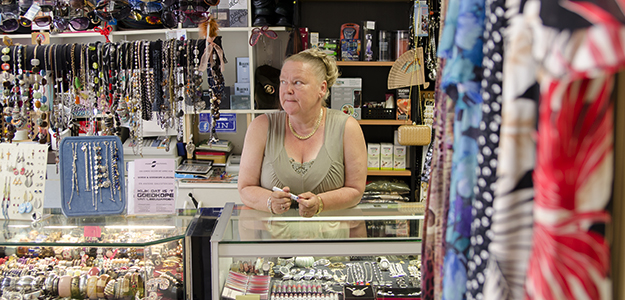 Silvia's Sneupwinkel has always got something for everyone. However, make sure that you have some time on your hands when you visit the shop, because you have to look around carefully between all her stuff, or, as we say in Dutch, you have to do some 'sneupen'. Officers jackets, Asian costumes or beautiful dresses from the eighties, Silvia has an original outfit for every occasion, both new and second-hand and in combination with some special accessories. Her shop is like a museum and this alone makes it worthwhile to take a look inside. Location: Bij de put 10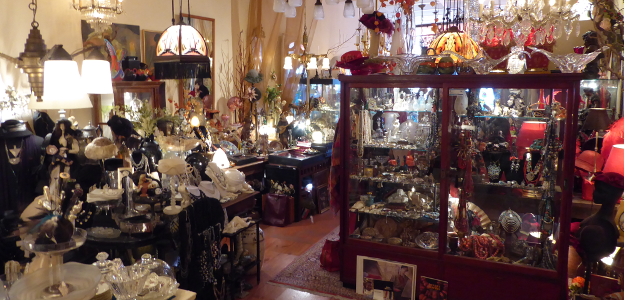 Panta Rei is a not just a shop. It's a different world on its own. From religious art to art nouveau, from curious to antique, old jewelry and crown chandeliers! It might be a bit overwhelming to discover this shop. They've got over 100 antique lamps and around 150 hats from 1880 to 1950.
Location: Tuinen 13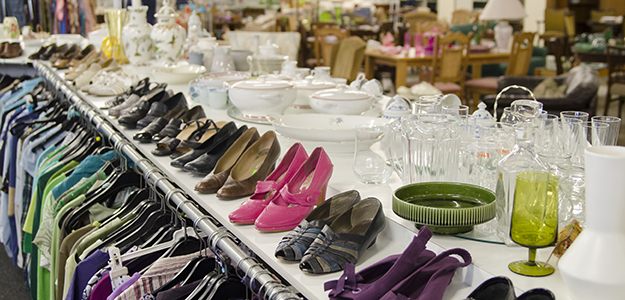 Emmaus is our favourite 'kringloopwinkel'. This is the Dutch version of a charity shop, op shop or thrift shop. Here, they sell donated second-hand goods. These shops are a good place to find retro furniture, hipster clothes, pottery or accessories for a low price. You can also donate goods that you don't use anymore yourself.
At Emmaus they have an eye for detail. Most kringloopwinkels just stuff the same goods together. But here, they have also created many nice little corners that feel like small living rooms. This way, you get the idea of how a lamp would look in your living room, instead of between all the other lamps.
But if you couldn't find what you were looking for, Kringloop Estafette is just around the corner. Location: Edisonstraat 14, Open: 12:00 – 17:00 Tuesdays – Fridays and every last Saturday of the month.
Pictures by Heleen Haijtema and Afke Manshanden.