On this walking tour, you will hear stories about the history of beer in Leeuwarden. This tour was commissioned by a local brewer in 2014. Since then we've told many people about beer in Leeuwarden. During this tour, we do not drink beer, but we will end the tour at a local pub where you can taste some local beers afterwards.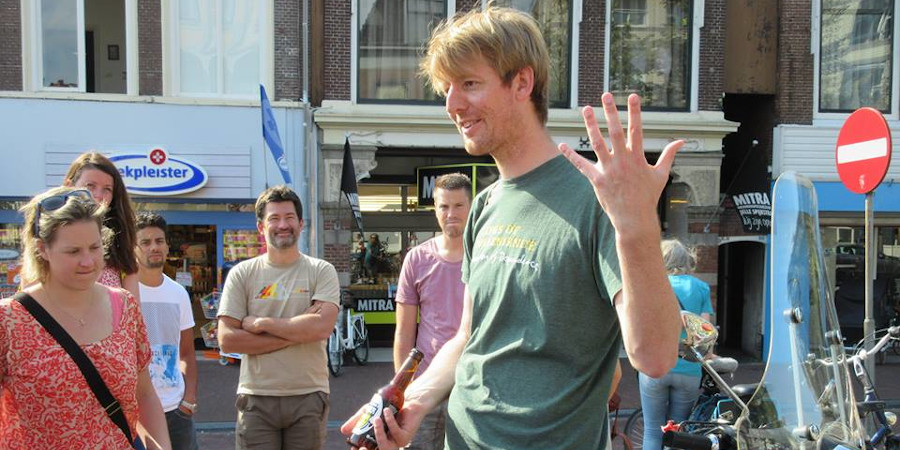 About the Tour
On this walking tour, you will get to know Leeuwarden through its beer. Where used to be the breweries and where did they go?  And what happened during the Leeuwarden beer revolt? Leeuwarden has its own beers again with the Oldehove beer, De Kroon op Leeuwarden, Redbad and Grutte Pier. PLEASE NOTE: This is not a pub crawl! We will also NOT taste any beer along the way. However, we will tell you great stories about Leeuwarden's beer history. We will conclude this tour at a local pub where you can taste plenty of local beers, of course.
Including
The best stories about Leeuwarden
The best tips for your further stay in Leeuwarden
Free map of Leeuwarden
Practical information
Start
This tour starts at the Oldehoofsterkerkhof square, next to to Visitor Center (inside pavillion Obe). Read more about our starting point.
Booking a private tour
A Beer Tour can take place any time of the week. As this is a fairly specific tour, please contact us first so we can confirm that one of our guides can show you around this topic. App, call or email us to book this tour
Duration
We do standard tours of 1.5 hours. But longer or shorter tours are of course also possible on request.
Language
Our public Beer Tour is in Dutch. But it is also possible to book a private tour in English or German.
Maximum Group Size:
We like to keep our tours personal. This means that we have a max of 20 perople per guide. Please get in touch with us if you're group is bigger so we can see what's possible
Costs:
We charge fixed rates per guide for private tours. We offer standard tours of 1.5 hours for 75 euros. But longer or shorter tours are also possible. These prices include 21% VAT. When booking online you can pay this directly, if you prefer to pay by invoice that is also possible.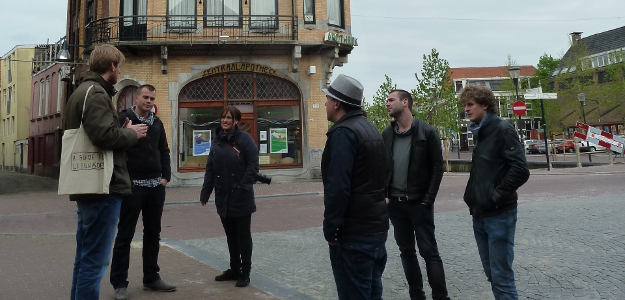 Do you have a question?
Please first check our Frequently Asked questions. If you've got another question you can always send us a message and we will get back to you asap..