A walking tour through Leeuwarden is the best way to discover the city. But then Covid19 came and we couldn't show you around like we used to. So that's when we started offering Virtual Tours. You can still book a virtual tour if you're not able to come over.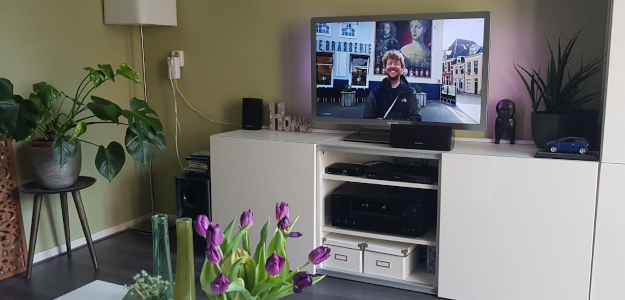 Our guides got a lot of experience doing virtual tours during the Lockdown. We've got all the equiptment (stabalizer and microphone) and knowlledge and we still love to offer a virtual tour for people who can't come to Leeuwarden in person.
Our guides will be walking in the city and will broadcast the tour live. We've broadcasted our virtual tours on a private Facebook group. But we are open to discuss other ways if that is preferred. Get in touch with us to see what is possible.
Language: We can offer a virtual tour in English, German, Dutch or Spanish
Costs: Our virtual tours cost 85 euro for a tour of 1 hour. Two of our guides will be broadcasting the tour with a mobile phone. Together they will film, guide and keep an eye on the comment/questions. Our prices are including 21% VAT and we can send you an invoice. It is also possible to do a budget version with only one guide filming, guiding and keeping an eye on the comments. This costs 50 euro.
Sign-up for a private tour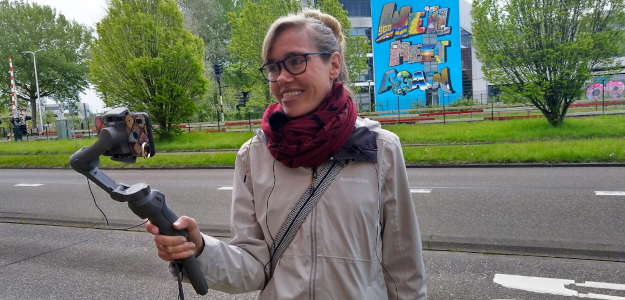 Previous public virtual Tours
To get acces you can buy a ticket for €3,99. This is a big support for our guides, who go through a hard time. Guiding people in Leeuwarden is what we like to do best. But because of Corona we can't do this, which also means we do not have any income. By buying a ticket, you not only get a really nice tour, but you also help your guide.