On this tour, you will hear stories about Leeuwarden's slavery past. On 24 June and during the celebration of Keti Koti on 1 July, we will offer this tour as a public tour (in Dutch). In addition, you can book this tour any day of the week for your own company and it is also particularly suitable for education. For Pier21, we will also offer a short city tour on this theme as a pre-programme to the play Un dia nobo – Wan nyun dey – In nije dei.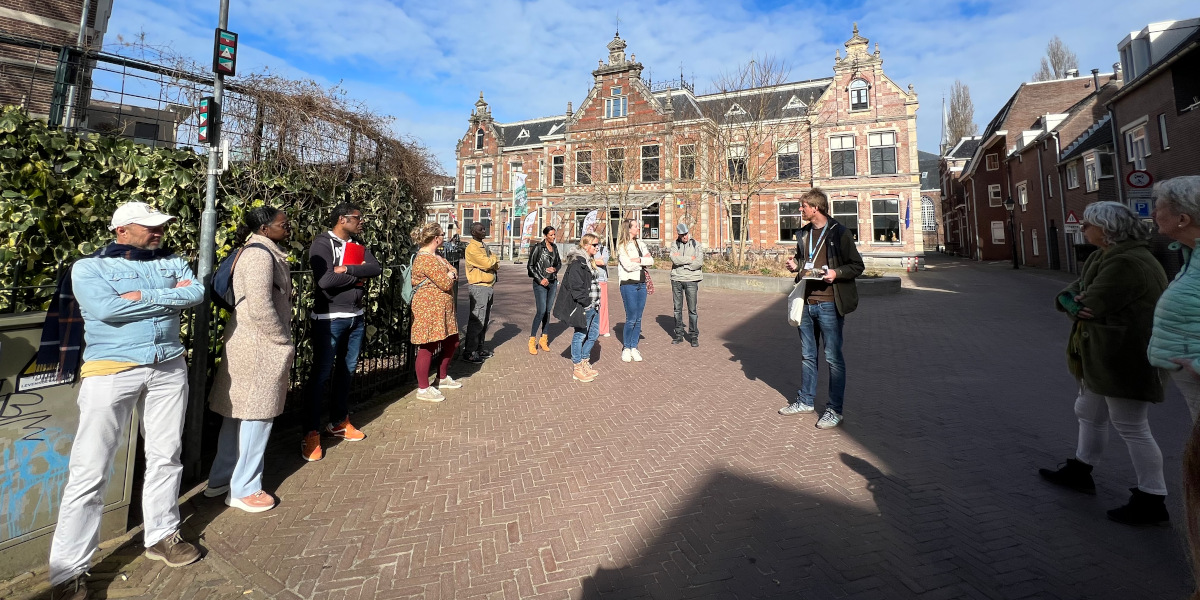 About the Tour
On this walking tour, you will hear stories about traces of the slavery past in Leeuwarden. Where is this still really visible in, for example, paintings or buildings. We also visit places where people lived who had an interest in slavery and also show you where they protested against it.
Including
The best rated tours of Leeuwarden on TripAdvisor and Google
The best stories about Leeuwarden
The best tips for your further stay in Leeuwarden
Free Map of Leeuwarden
Practical information
Start
This tour starts at Oldehoofsterkerkhof, next to the entrance of Pavilion Obe ( our regular startin location). For private tours, we can start at any point in the city centre on request. So we can also pick you up at your hotel.
A Private Tour
A private Tour along the traces of the slavery past can take place any time of the week. As this is a fairly specific tour, please contact us first so that we can confirm that one of our guides can show you around this topic. App, call or email us to book this tour.
Public Tour
On 24 June and 1 July 2023, we will also organise a public tour at 14:00. Sign up here!
Un dia nobo preliminary programme
In June/July 2023, Pier21 will organise a theatre performance about our slavery past in the garden of the Princessehof. As a preliminary programme to this performance, you can also book a tour about the slavery past in Leeuwarden. If you buy a ticket for the performance, you will get the extra option to book this city tour with it(PLEASE NOTE: Not every performance includes a city tour). This can be done via Pier21's website. Did you forget to book a ticket for the city walk? Then give the Harmonie a call (0582330233), they can still arrange this for you. These tours take place on:

do. 15 juni 19:00
vrij. 16 juni 19:00
zat. 17 juni 18:00
zon. 18 juni: 18:00
do. 22 juni 19:00
vrij. 23 juni 19:00
Zon. 25 juni 13:00
do 29 juni 19:00
vrij. 30 juni 19:00
zon. 2 juli 13:00
do 6 juli 19:00
vrij 7 juli 19:00
zat 8 juli 18:00
zon. 9 juli 13:00
Duration
We usually do tours of 1.5 hours. But longer or shorter tours are of course also possible on request. Tours for Pier21 last 45 minutes. For school classes, tours last 1 hour.
Language
The public tour is in Dutch. Upon request, this tour is also available in English.
Groupsize
We apply a maximum of 20 people per guide. Give us a call, App or email us if you want to go out with more. We have several guides and are therefore almost always available to organise a private tour.
Costs:
We charge fixed rates per guide for private tours. We offer standard tours of 1.5 hours for 75 euros. But longer or shorter tours are also possible. These prices include 21% VAT. When booking online you can pay for this tour right away, if you prefer to pay by invoice that is also possible.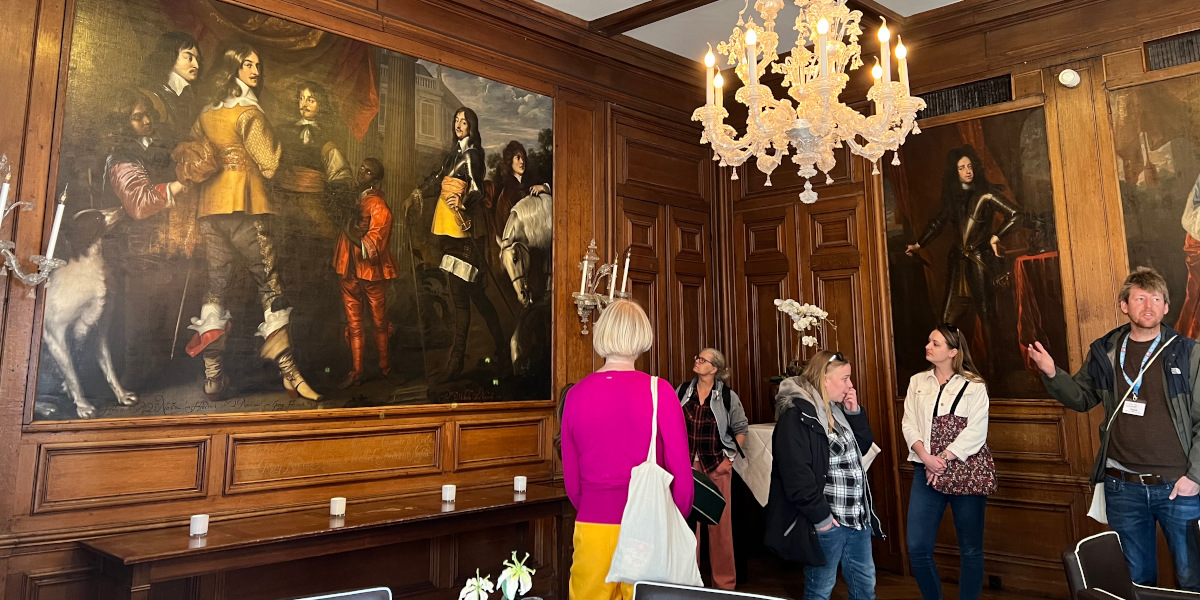 Education
This walk is also extremely suitable for education. We have had school classes on our tours with some regularity. This tour then lasts 1 hour and costs 60 euros per guide. Some of our guides have an educational background and also work at the Fries Museum. We are happy to think along with you to tailor this walk to your project.
Do you have a question? 
Please first check our Frequently Asked questions. If you've got another question you can always send us a message.