Every Saturday A Guide to Leeuwarden organises the Leeuwarden Free Tour, starting at 12:00 (noon) at the Oldehoofsterkerkhof (the square in front of the leaning tower).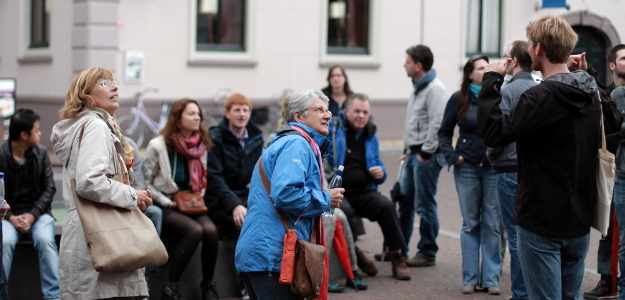 Join us on the Leeuwarden Free Tour if you want to see Leeuwarden through the eyes of a local. Expect a passionate guide, funny historical stories, beautiful street-art and cute little shops and art galleries. It's the best introduction to the city!
Every Saturday at 12:00 we will also do an Free Tour in English*! The tour takes about 1,5 to 2 hours. There will also be a dutch group on Saturday at 12 PM. On Saturday at 16:00 we will also offer a German Tour. Our other tours are only in Dutch.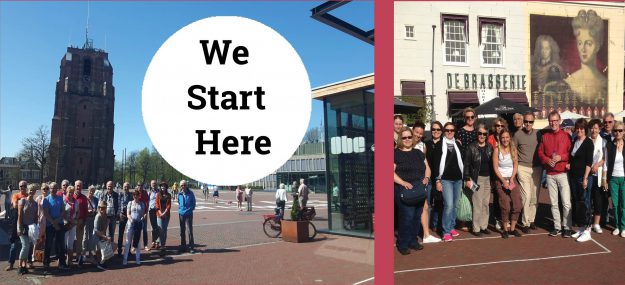 Start: This walking tour starts EVERY Saturday at 12:00 (noon) at the Oldehoofsterkerkhof, the square in front of the Oldehove. Our guides will be waiting for you next to the entrance of Obe. This is close to the mural of Maria Louise on the corner of the Heer Ivostraatje/Grote Kerkstraat.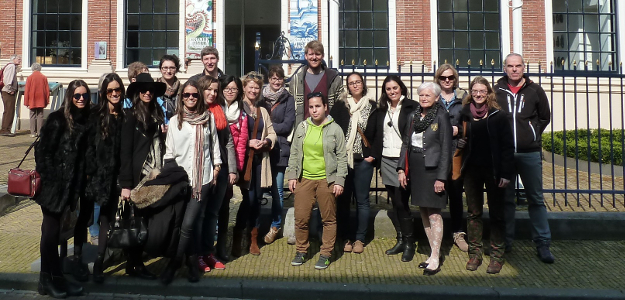 This is a Free Tour. But if you liked the tour, you can give us a donation according to your own budget. You pay what you think the tour was worth! We appreciate if you sign up by filling in the contact form below. Always let us know if you plan to attend a tour with a group of 5 or more.
It is also possible to book the Leeuwarden tour exclusive for your own company. We can do the tour on any day. Would you rather do another tour? Check the other tours we offer!
If you've got any questions, read our frequently asked questions or just fill in the contact form and we will get back to you asap.
Contactform Leeuwarden Tour: 
* Language: On Saturday at 12pm we will always have an extra guide available to offer an English and a Dutch tour. On Saturday at 4PM we will do a tour in German. On other days we also offer tours, but these are only in Dutch!
On Tripadvisor you can read what other traveller's thought about our tours: