Find your way through Leeuwarden with one of our maps. Together with Spulvankeeskamp we've made a few maps of Leeuwarden. Feel free to download and print them!
Tourist Map of Leeuwarden (2019)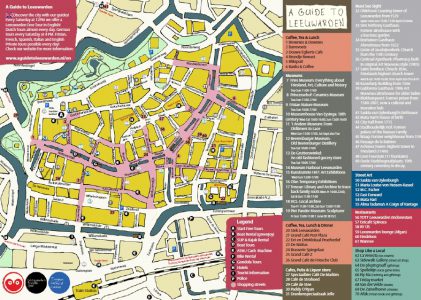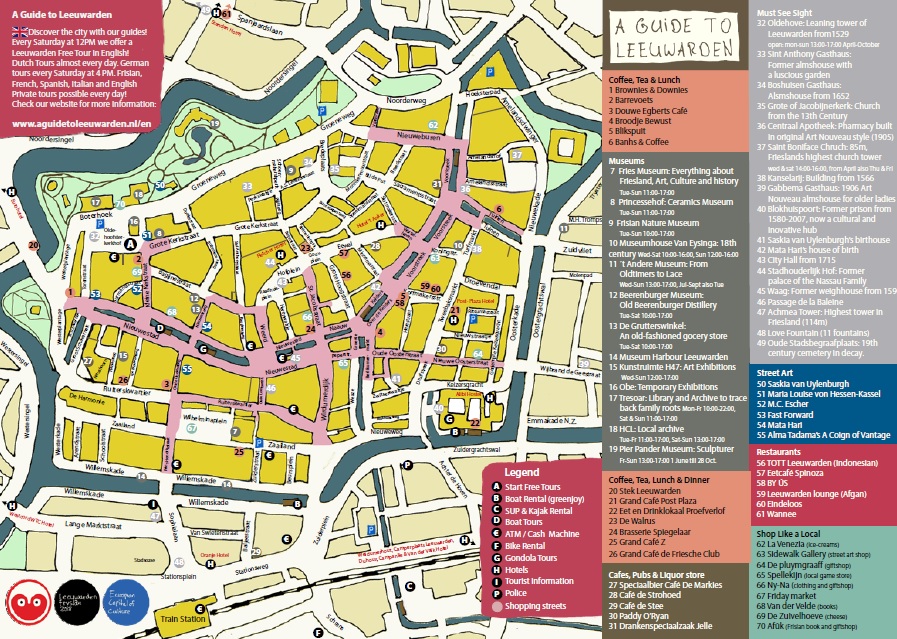 Download our Flyer and our English Map of Leeuwarden (Save as).
You can print the Flyer and map on A4.
USE-IT Map of Leeuwarden (2019) – For Young Travellers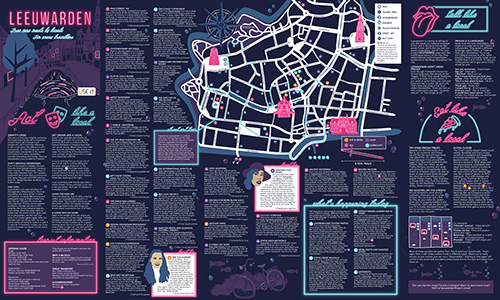 Download this map at the USE-IT website or check the website to see where you can score a paper version! Like the USE-IT Leeuwarden facebookpage to get even more tips.
International Student Map of Leeuwarden (2017)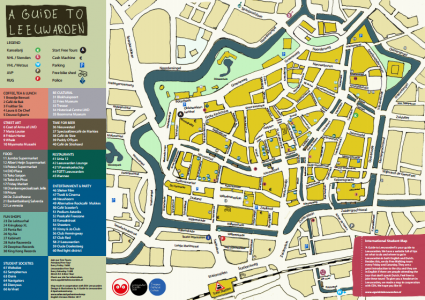 Download our Map (save as) and our information leaflet page 1  and page 2.
You can print the map on A4 or A3. The leaflet should be printed on A4.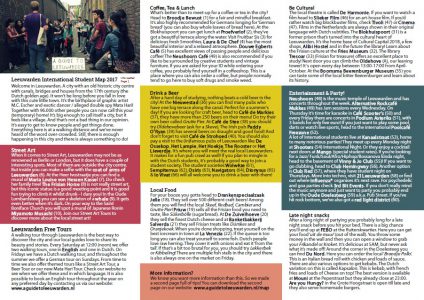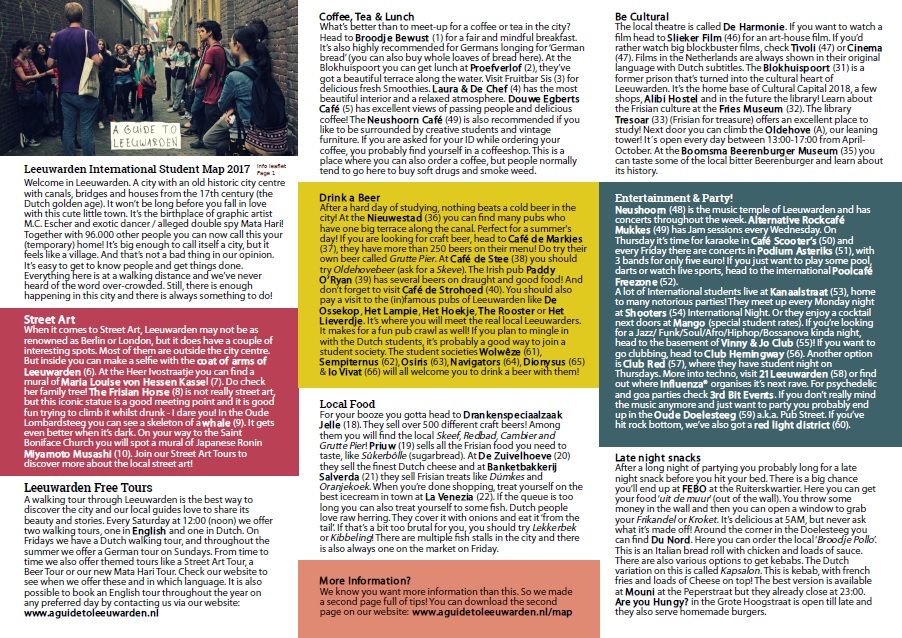 Our first tourist Map of Leeuwarden (2014)


A Guide to Leeuwarden flyer including a map. Download (save as)
Print the flyer double-Sided and fold it twice (A6 format) to make it user friendly.
Visit All things to see & do in Leeuwarden to discover more about Leeuwarden. Check our various walking tours to discover the city with one of our guides!