It is also great fun to explore the area outside the city centre and around Leeuwarden by bike. As not everyone is keen on routes of 50km or more right away, we have created a number of routes from 15 to 35 km.

Rent a bike: If you don't have a bike with you, you can rent one at Fietsstation058, among other places. Most hotels also offer bikes for hire.
Street Art cycling route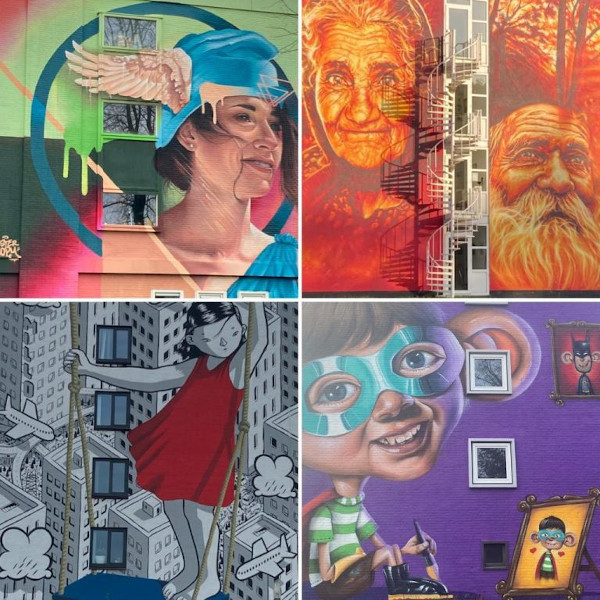 About: On this Street Art cycle route, you will go off the beaten track. In search of the city's frayed edges. Here you will discover the city's biggest and most beautiful murals, as well as fresh graffiti. In total, you will pass 50 locations where you will discover almost 100 murals! Along the way, you will see works by Millo, Sipros, Pipsqeak was here, Joram Roukes, Aero, LJ van Tuinen, Colorblind, Roy Schreuder etc. The route is a kind of 8 through Leeuwarden. This also allows you to shorten the route to 14 km. See a preview on Instagram.
Distance: 14 to 20 km long.
Paper route map: This cycle route is on our Street Art Map. There are also 2 other walking routes on it. This map is in Dutch, but it has a QR code that leads to translations in English. It
costs just 5 euros and can be bought at the Leeuwarden Visitor Centre, among other places.
Download: You can also download the Street Art Cycle Route as a PDF version. This printable A4 version of the route map costs just €3.50.
Cycle route along the Dokkumer Ee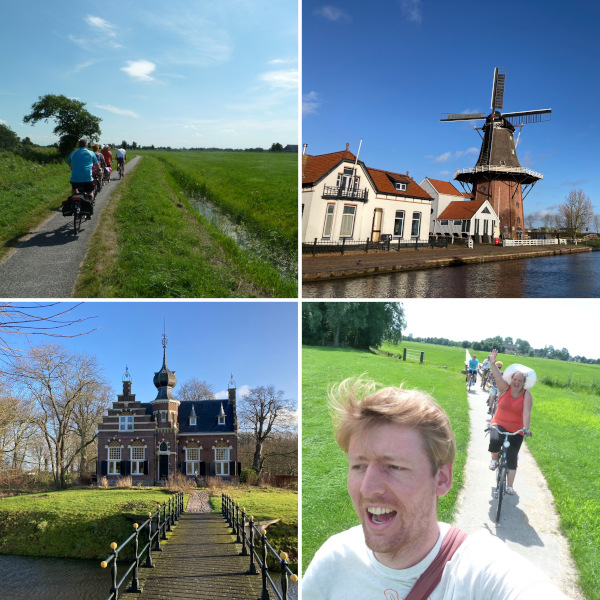 About: On this cycle route, you head north from Leeuwarden straight through the Leeuwarder forest. The route passes a number of Stinzen such as the Dekema State in Jelsum and the Martenastate in Koarnjum. You cycle along and sometimes across meadows, past medieval churches, windmills and narrow cycle paths along the Dukkumer Ee. In spring and summer, you see many boats sailing there. The Dokkumer Ee is part of the Elfstendentocht and you also cross the famous little bridge at Barthlehiem. Along the way, you pass Grutte Pier's brewery and very pretty villages such as Snakkerburen and Burdaard. Of course, we will also give you tips on where to eat and drink. You can shorten the route at Wyns by crossing by ferry (please note the opening times!).
Distance: 20 to 32,5 km long.
Available: This route map will be on sale from spring at the Visitor Centrum Leeuwarden.