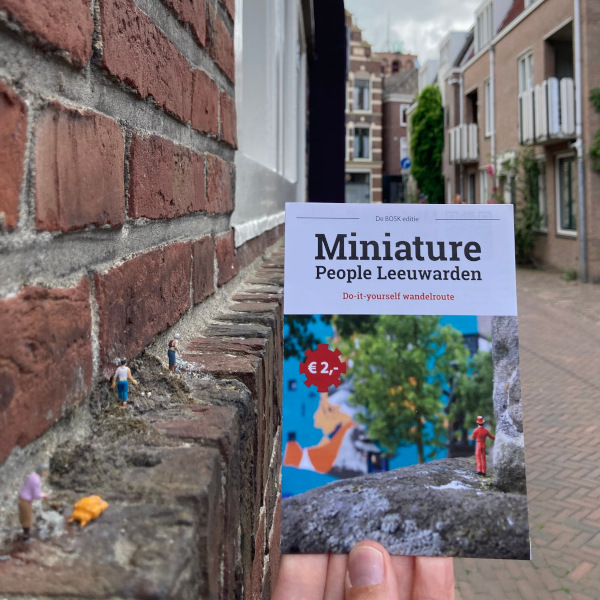 About the Route
Have you spotted Leeuwarden's smallest inhabitants yet? Local photographer Michel Tilma has hidden a lot of them in Leeuwarden city centre. With our A3 map, you can find them all. The walking route goes past all the scenes of the Miniature People Leeuwarden. Including hints to find them. These hints are in Dutch, but via a QR code on the map you can a get the hints in English and German.
Available
This card costs just 2 euros. All proceeds will benefit the Miniature People foundation, and will be used to repair broken miniatures.
The card is on sale at Leeuwarden Visitor Center, Cezz, Ut Streekie, Post-Plaza Hotel, Van der Valk Hotel, Oranje Hotel, Notiz Hotel, Camperplaats Leeuwarden, Hotel Stadhouderlijk Hof, Treinenpassage, NØRD, Mooi Skeef and Vier Seizoenen.
More information
The Miniature People Leeuwarden is an initiative of Michel Tilma. Check out his website for the latest route update, blogs and other fun information: Website of Miniature People Leeuwarden.