'A guide to Leeuwarden' is a guide for tourists, students and inquisitive inhabitants of Leeuwarden. We'd love to show you around on one of our free walking tours. Besides this, our website already shows you our favourite spots in Leeuwarden for you to discover during your stay.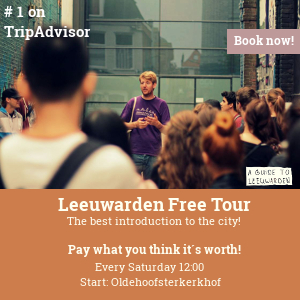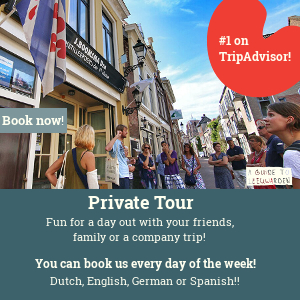 A walking tour in Leeuwarden is the best way to discover the city. We'd love to show you around personally. You can book our guides for a private guided tour for your own company or join one of our regular open free walking tours.
Every Saturday we do a Leeuwarden Free Tour in English. Besides the regular tour we also have a Street Art Tour and a Beer Tour that we do a few times a year. Our tours are the best rated tours of Leeuwarden on TripAdvisor.com!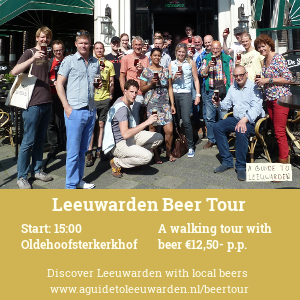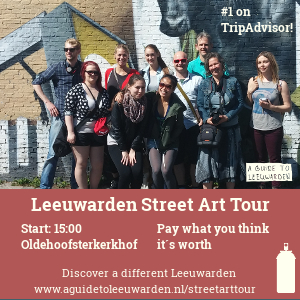 We made a brochure with a handy map full with tips for your stay in Leeuwarden. Download it here and use it in Leeuwarden!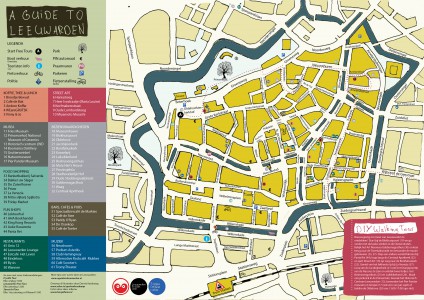 Besides our walking tours there are many nice things to see and do in Leeuwarden. We described our best sights; the top 10, the hidden ones and the Street Art Sights. Our local museums, the best activities to do here and 7 lessons about Leeuwarden. What are the best funshops and where can you go for a coffee,tea or lunch?
The best city parks are also not forgotten. If you want to meet other people, have a look at Mienskip (Frisian for community sense). Are you also curious about what's to see outside of Leeuwarden, have a look at surroundings. We also like to recommend you the best places to eat and drink. Where can you find the best restaurants. And in which bar can you get a good beer or wine? All the pieces are written by local Leeuwarders.