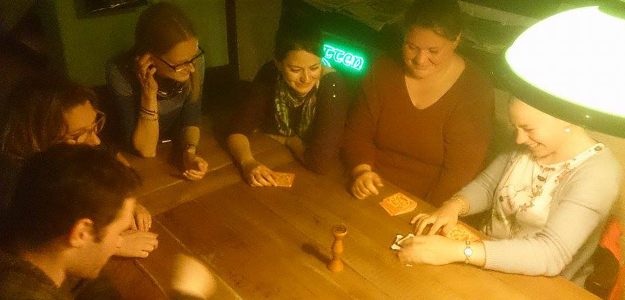 Games Sunday is a bi-weekly event for people who like to play pub games and enjoy a drink and/or snack with it. It starts around 19.00 at Paddy O'Ryan Irish Pub. Seated at the big table in front of the pub there is enough space to play big games together or smaller games in smaller groups. Games played vary on the group size and games brought that evening. Favorite games that are played: • Cards Against Humanity • Dixit • Werewolves • Dobble • Jungle Speed • Guess the person/thing. New games are introduced frequently by new and old participants.

Games Sunday I Mienskip
Paddy O'Ryan
Meeting: Every second Sunday 19:00 – till we're done.