These are the coffee houses, tea rooms and lunchrooms in Leeuwarden where the locals get their lunch, caffeine and high tea. Every place is recommended by a local.

Recommended by Raymond: Broodje Bewust 

 is the place to be to get a conscious and tasty breakfast, lunch or coffee. A place where you can enjoy delicious bread rolls with local and biological products in combination with a shake or fruit juice. Since recently they also sell traditional soups from seasonal products. The passionate owners Tjitske and Fabian, like their staff, always make time to talk with their guests about the products they prepare and sell. I believe that biological is better for men, animal and environment and that makes Broodje Bewust a place where I love to go. It's also highly recommended for Germans longing for 'German bread' (you can also buy whole loafs of bread here). Location: Groentemarkt 1-3, Open: Mon- Fri  8:00-18:30 Sat 9:00-17:30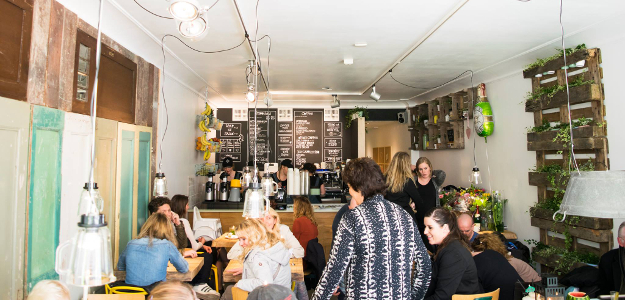 Recommended by a Marie: Fruitbar Sis 

 breathes tropical atmospheres. The walls are decorated with old doors, potato boxes and pallets that serve as a flower pot. Banana's hang above the bar and the lights above the tables are in the shape of a blender. Because you have to visit Fruitbar Sis for their delicious fresh smoothies with biological yogurt or milk. But you are also welcome for just a coffee or tea. And for lunch they serve Salades and wraps. And if their smoothies, coffees and teas don't make your day already, those serving you, friendly and always welcoming Siska, certainly will! Location: Naauw 5 Open: Mon 12:00-18:00, Tue-Wed 9:00-18:00, Thu 9:00-21:00, Fri-Sat 9:00-18:00, Sun 12:00-18:00
Recommended by Brenda Broekhart: The name Barrevoets

 literally means bare feet. This nice little restaurant is close to nature, honest and down to earth. They make everything themselves with fresh ingredients and their staff is known for their hospitality. Their fresh, biological smoothies are really recommendable (try the Frisian and fruity pineapple, mint and apple juice) and also their coffees are delicious. Do try their Killer Cappuccino. Gluten free food is also no problem for Barrevoets. Location: Kleine Kerkstraat 41, Open: Tue, Wed, Fri & Sat: 10:00-18:00 Thu: 10:00-21:30 Sun: 12:00-17:00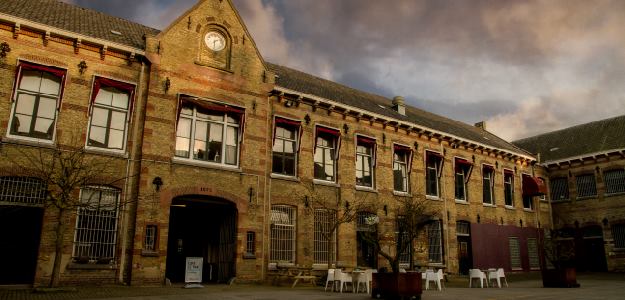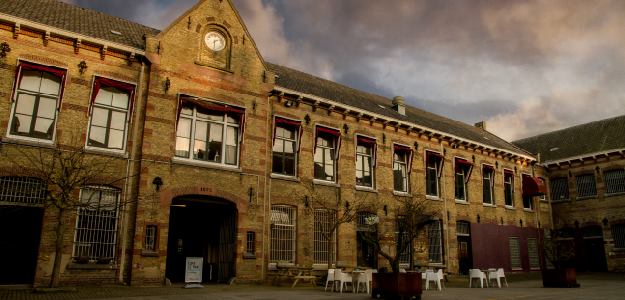 Recommended by RJ van Assen: Café De Bak is named after the Dutch slang word for prison. It's located in the heart of former prison the Blokhuispoort, which now houses more than 100 creative companies who use the Café as a place to meet, chat and hold discussions. It has the right balance of a cosy pub feel, friendly staff and delicious food. Besides a good cup of coffee you can also come here for a drink and accompanying refreshments. Every day they serve a freshly made lunch that is bound to make your mouth water. On Thursday and Friday you can also get dinner here. There are also often activities organised. So don't be afraid to come by, because this is a prison where it's nice to be. Location: Blokhuisplein 40, Open: Mon-Wed 10:00-17:00, Thu 10:00-22:00 Fri: 10:00-23:00, Sat: 10:00-17:00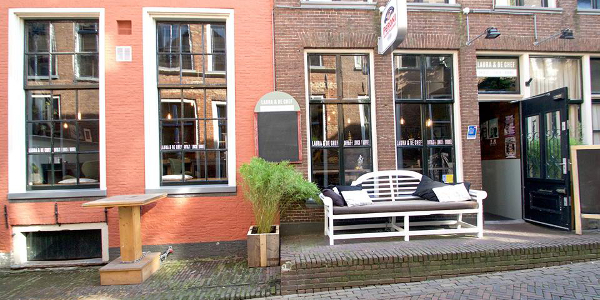 Recommended by Fleur Meijer: Laura & de Chef

 was buzzing around as the new hotspot of Leeuwarden. It's located in a beautiful building in the heart of Leeuwarden, with a great interior in which the shining owner Laura – a self declared interior junk, she said – obviously put her heart and soul in. The atmosphere is trendy, but most of all warm and homey and because of that, relaxed. Laura and the Chef serves breakfast, lunch and a drink. They are aiming at a wide audience. Beside the usual suspects like a bread roll with a Frisian sausage and a dangerously good looking dry aged meat burger, they also serve healthy soups and salads. I took the salad with goat cheese from Doetie with apple, beetroot and pumpkin. Delicious tastes and the royal portion made me chuck full. Value for money! I fear I have to come back to try the rest of the menu. Location: Grote Hoogstraat 42, Open: Tue-Sat 09:00-18:00, Fri 09:00-20:00, Sun 11:00-18:00
The Grand Cafe's  below also serve dinners!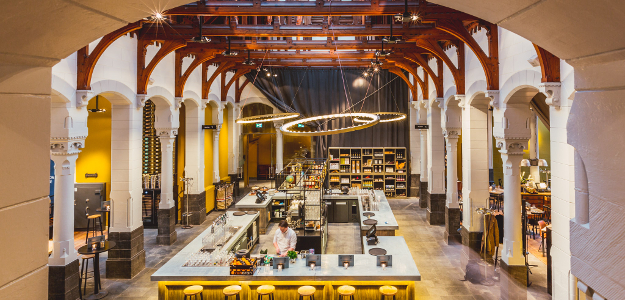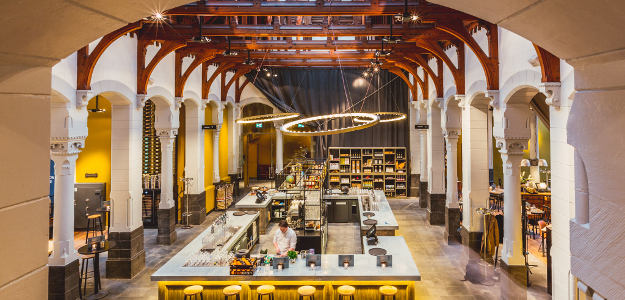 Recommended by Saskia van den Berg-Schrauwen: Grand Café Post Plaza 

 is located in the former post office of Leeuwarden. While decorating this building they really had an eye for detail. In the sink you can find a big stamp and if you order tea, you will find your teabag in an envelope. Bravo! In this beautiful entourange you can enjoy your lunch. Staff is very friendly. You can also have dinner or come by for a beer or glass of wine in the Grand Café. Location: Tweebaksmarkt 27, Open: Monday-Friday 07:00-0:00 Saturday & Sunday 08:00-01:00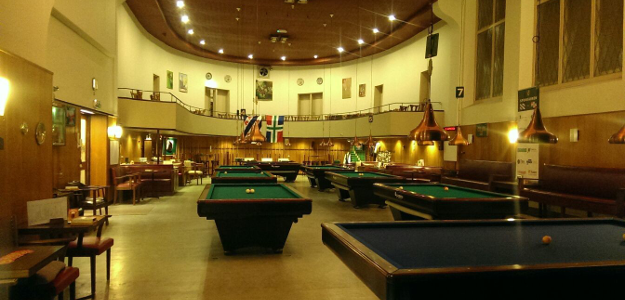 Recommended by Johan Keus: Grand Café De Friesche Club

 is really recommendable. For years this has been a closed gentlemen's club where the curtains were always closed. But everybody is welcome now to try their friendly priced meals! The hospitable staff will make sure you get a cosy feeling. Do also ask if you can peek in the back! You will find the old theatre hall of Leeuwarden which has been used for more than 80 years as a billiard hall of the Friesche Club. There is also a skittle alley in the back! Location: Ruiterskwartier 57, Open: Monday-Saturday 12:00-0:00
Go back to All things to see & do in Leeuwarden or continue with the best city parks. Check our various walking tours to discover the city with one of our guides!