Datum:
24-07-2021
Tijd:
12:00 - 13:30
Taal/ Sprache/ Language:

: Join us on the Leeuwarden Free Tour if you want to see Leeuwarden through the eyes of a local. Expect a passionate guide, funny historical stories, beautiful street-art and cute little shops and art galleries. It's the best introduction to the city! On Saturday we will start the tour at 12:00 and we will also offer a tour in English. We will tell you something about the name Leeuwarden, Mata Hari, the link to our royal family and we will visit an old Church or Theatre. We will have an English and Dutch group. Sign up below or read more information: https://www.aguidetoleeuwarden.nl/en/walking-tour-in-leeuwarden/leeuwarden-free-tour/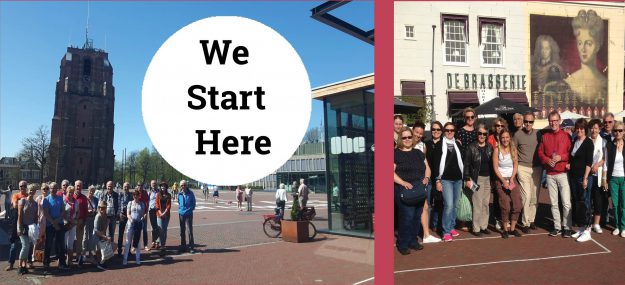 Start: This walking tour starts EVERY Saturday at 12:00 (noon) at the Oldehoofsterkerkhof, the square in front of the Oldehove. Our guides will be waiting for you next to the entrance of Obe. This is close to the mural of Maria Louise on the corner of the Heer Ivostraatje/Grote Kerkstraat.